New World Roadmap & Dev Video
Get excited for the Tempest's Heart Expedition and other new content updates. The group weighs in on the new Blunderbuss weapon, Twitch drops, CS and moderation, your most recent questions, the upcoming roadmap, and more!
---
Amazon Games Studio just dropped a new Dev Video, diving into the upcoming release, weapons and combat, upcoming events, Customer Service and moderation, and more.
Roadmap
We just got a sneak peak at what the team has on their roadmap.
Spring
Tempest's Heart Expedition
New Weapon: Blunderbuss
3v3 PvP Arenas
PvP Reward Track
Summer
Barnacles & Black Powder Expedition
Expedition Group Finder
Summer Event
Autumn
Brimstone Sands Territory
The Ennead Expedition
New Weapon: Greatsword
Leaderboards
Nightvale Hallow Event
Turkulon 2022 Event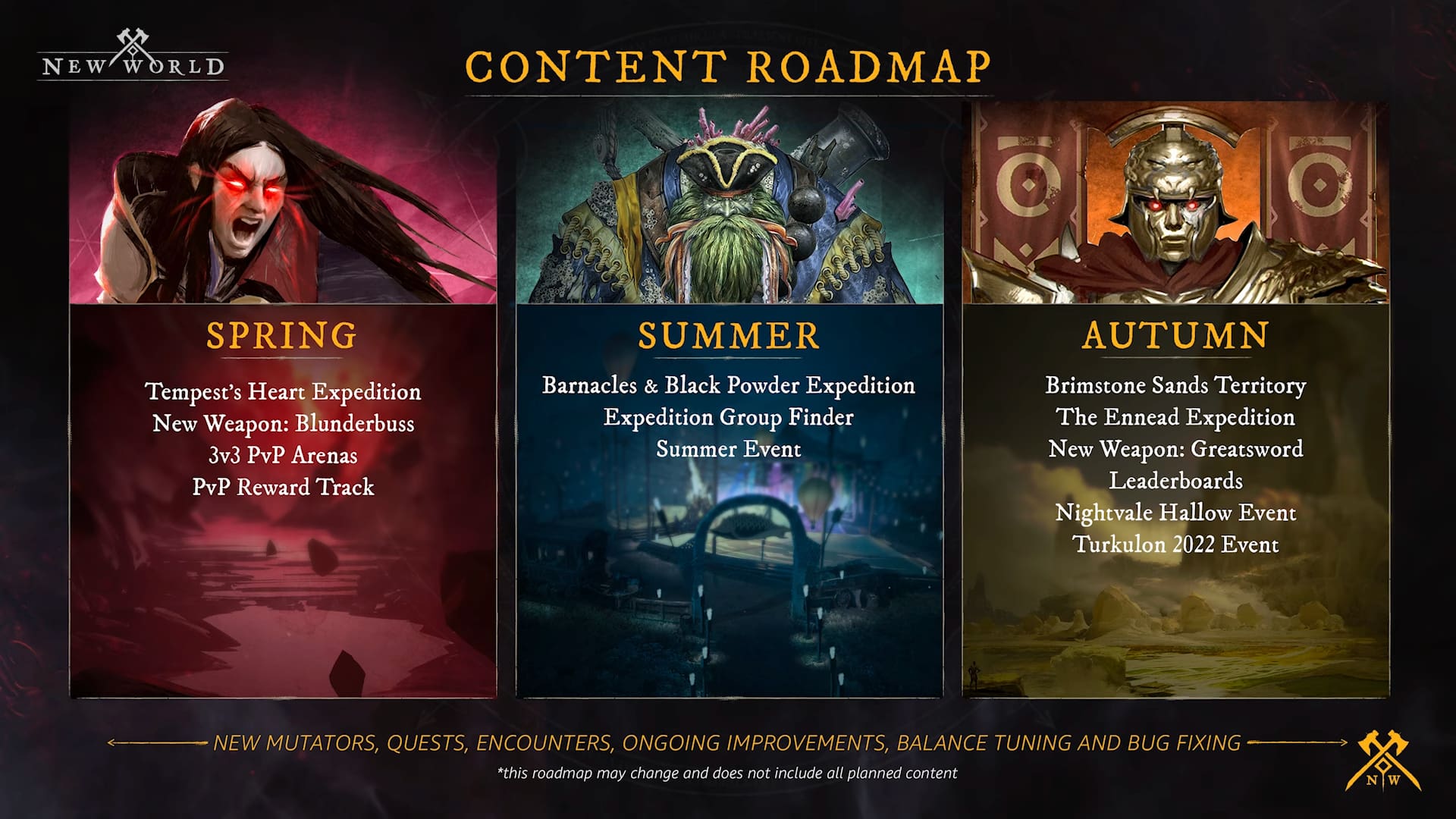 Dev Video
If you want to watch the full dev video, you can find it below.
I'm personally super excited about the PvP Arenas, been asking and talking about it the whole year! Which additions do you like the most?
---
About the author